The MPS-80 plasma spray system is a maintenance and operation friendly system and is excellent suited for job-shops and mass-production applications requiring high level of flexibility and repeatability.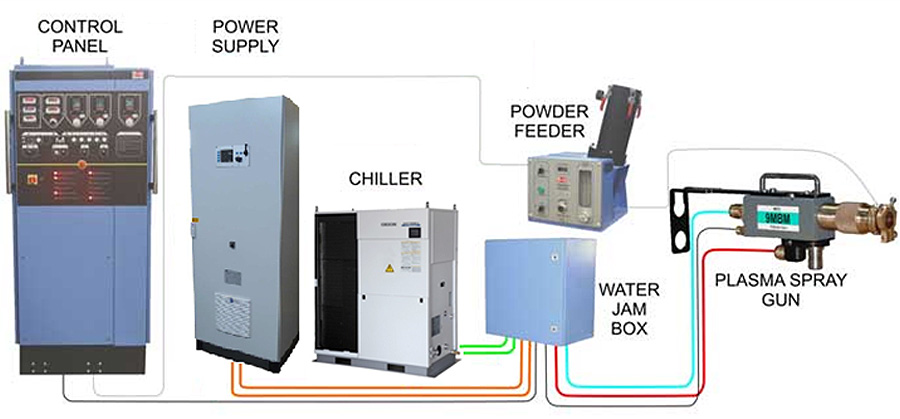 PLASMA SPRAY GUN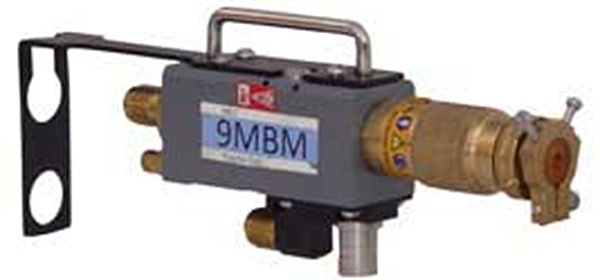 TYPE 9MBM
PLASMA SPRAY GUN
Achieve high plasma gas velocity with increased spray rate and optimum performance upto 80 kW power rating
High heat output capabilities - Plasma gas temperature upto 16,000 °C
High Plasma gas velocity - in access of 3,000 m/s.
High particle velocity - upto 600 m/s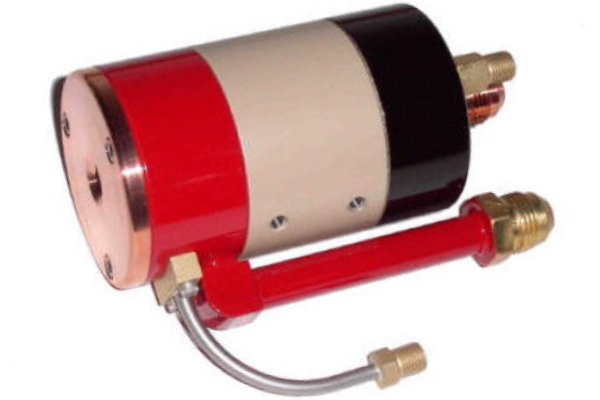 TYPE MSG-100
PLASMA SPRAY GUN
MSG-100 is a multi-purpose plasma spray gun able to produce spray velocity of subsonic, MACH I and MACH II
Optimum performance up to 80 kW power rating
Capable of uniform and repeatable coating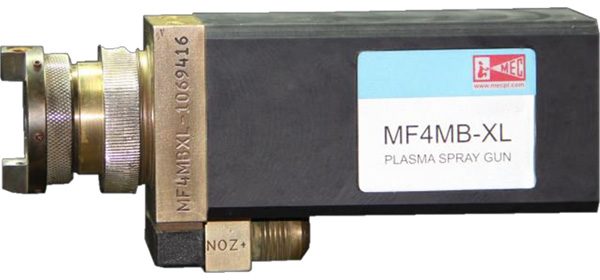 TYPE MF4MB-XL
PLASMA SPRAY GUN
The Plasma MF4MB-XL is a robust, well proven & universal gun to produce high quality plasma coatings up to 55 kW power rating.
CONTROL MODULE / WATER JAM BOX / PLASMA POWER SUPPLY / POWDER FEEDER
TYPE PSC-50/100M
PLASMA CONTROL MODULE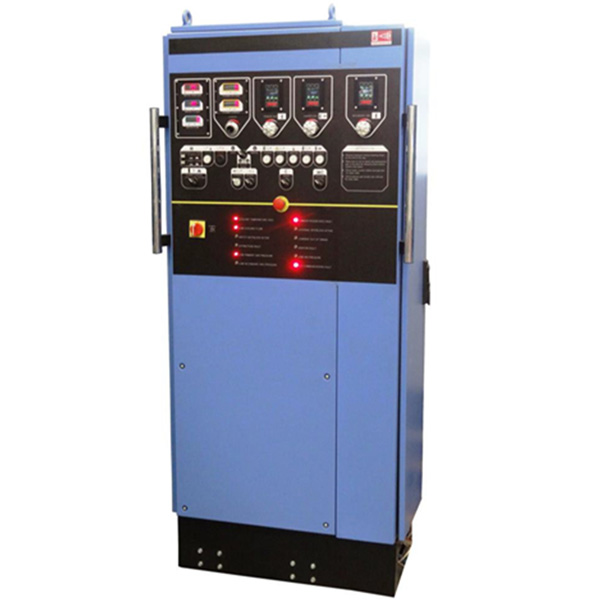 TYPE JBM
WATER JAM BOX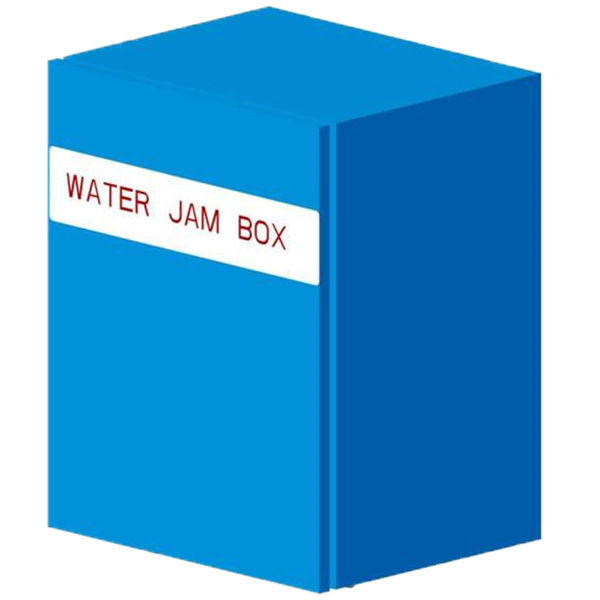 TYPE PS-80
PLASMA POWER SUPPLY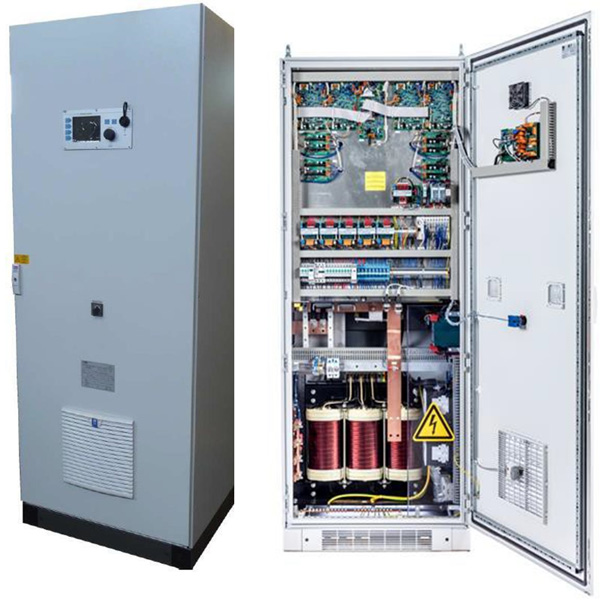 Type PF-SB-3355-A
POWDER FEEDER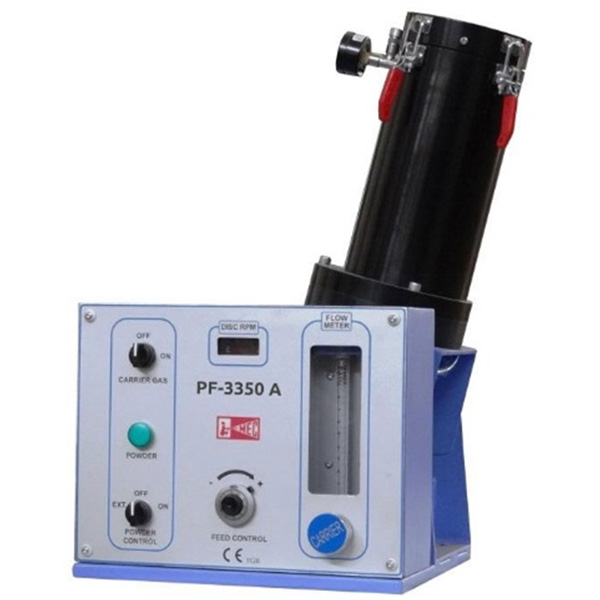 SYSTEM COMPONENT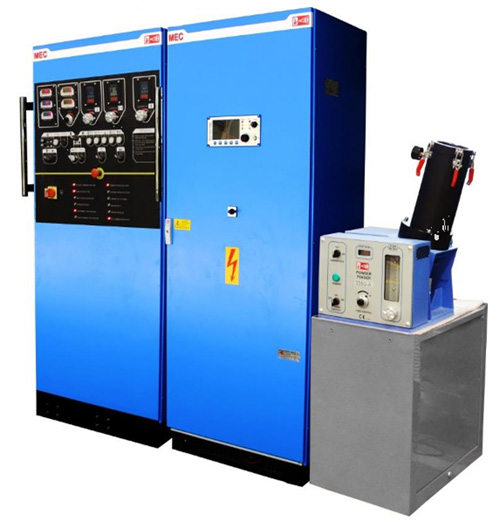 System consists of
1.
Type 9MBM/MSG-100/MF4MB-XL
Plasma Spray Gun
2.
Type PSC-50/100M
Plasma Control Module
3.
Type JBM
Water Jam Box
4.
Type PS-80
Plasma Power Supply
5.
Type PF-SB-3355-A
Powder Feeder
6.
Type MCHP
Cable and Hose Package
7.
Type MPS
Auxiliary Package
8.
Type SWK
Operator's Safety Wears
MASS FLOW CONTROLLED VERSION